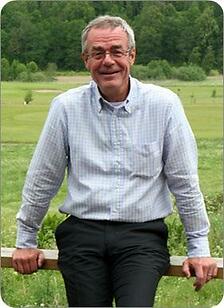 Hans Fagerberg
Vast experience in Business and Economics as a controller, economics manager, director of economics and as managing director within the public, civic and private sector within the transport and property branches.

The following is an extract from my Curriculum Vitae.

1999
Mälardalen Invest AB - Owner, Managing Director and consultant.

1999
Telia AB Headquarters - Set up and constructed an economic function of a newly created capital risk company within the Telia Group.

1991-1998
Fastighets AB Telaris - Director of Economics and member of the management team in the setting up, administration and sales to foreign investors. Fastighets AB Telaris were the owners of all Telia Group property.

1990
AL-Group - Managing Director of a smaller department with sole focus on property.

1987-1989
SJ-Travel Agency - Manager of Economics and member of management team. The company was purchased by Nyman & Schultz 1989.

1980 - 1987
Södertälje Åkeri AB - Manager of Economics and vice chairman.

1979 - 1980
ALFA-LAVAL AB - Budget/Accountancy Manager within Tumba workshop section.

1973 - 1979
Södertälje Local Authority - Office Manager of Economics.